Anna and the French Kiss (#1) by Stephanie Perkins
Pages: 372
Genre: Romance
Publisher: Dutton Juvenile, December 2010
Rating: 5/5 stars
Synopsis: Anna is looking forward to her senior year in Atlanta, where she has a great job, a loyal best friend, and a crush on the verge of becoming more. Which is why she is less than thrilled about being shipped off to boarding school in Paris–until she meets Étienne St. Clair. Smart, charming, beautiful, Étienne has it all…including a serious girlfriend.

But in the City of Light, wishes have a way of coming true. Will a year of romantic near-misses end with their long-awaited French kiss?
Review
I would really like for Stephanie Perkins to help turn her book into a movie. Imagine how handsome Étienne St. Clair would look!
I'm a romantic so it's obvious I like this book. This book is all romance and falling in love with Étienne St. Clair for me. If that sounds interesting, go read it!
I haven't read any love stories set in Paris, France until this one. Paris is the 'City of Love' and its native language, French, is the language of love.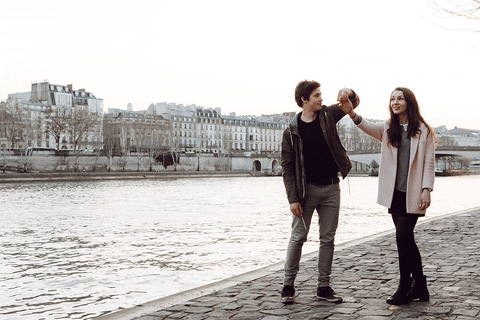 I was on vacation and the tour bus I was in passed through Canada when I was reading page 115; St. Clair gifts Anna a Canadian flag to pin to her backpack. "Europeans are much more forgiving of Canadians."
On page 210, I was disappointed that St. Clair and Anna's plane ride together didn't spur their relationship and that it didn't have cute moments.
Here are some foreshadowing theories I had before they came true:
– Bridge and Toph would fall for each other (they're in the same band!)
– Anna would fall for St. Clair, but be pissed at Bridge for lying to her
– Bridge and Toph's relationship would start exactly like Anna and St. Clair's (it just happened without anyone wanting it to)
Please read Anna and the French Kiss so we can discuss the book and our ideas together! Check back on my blog because I will have travel posts soon!