Autumn's Wish (Autumn Falls #3) by Bella Thorne
Pages: 336 
Genre: Romance, Fantasy
Rating: 4/5
Synopsis: "We promise you're going to love it." —Teen Vogue.com on Autumn Falls
 
Autumn's Wish—book three in the AUTUMN FALLS series by Famous in Love star Bella Thorne—is perfect for fans of Girl Online, Meg Cabot, and any teen or tween looking for a sweet, silly, and fun read with just a touch of magic!
Senior year is here, and everyone has a plan—except Autumn Falls. So many crazy-important decisions lie ahead, and she's scared to make the wrong one. So when she receives a magical locket that enables her to travel through time (!!!), Autumn hopes she can correct all her past mistakes—with her friends, with boys—and maybe even prevent her dad from dying. But the locket doesn't work that way. Instead, Autumn discovers that she's only able to visit the future—and she doesn't like what she sees. Autumn can change her destiny . . . but what does she really want?
Review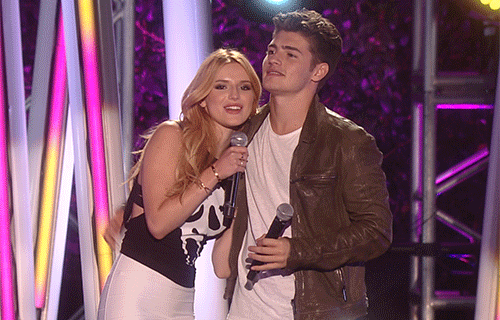 If you didn't know, I didn't like Bella Thorne when I first saw her on Disney. Now that I've read all of her books, my opinion of her changed! I like her now and respect her for writing. I've known about her dyslexia since she was on Disney.
I recommend this trilogy because magical realism is in it. Magical realism makes the whole series stand out so go read it! Each of the books are quick, light reads. You won't be disappointed when reading the last book, aka this one.
Check out: Book Review: Autumn's Kiss – Bella Thorne